CRISTAL Pro® cryolipolysis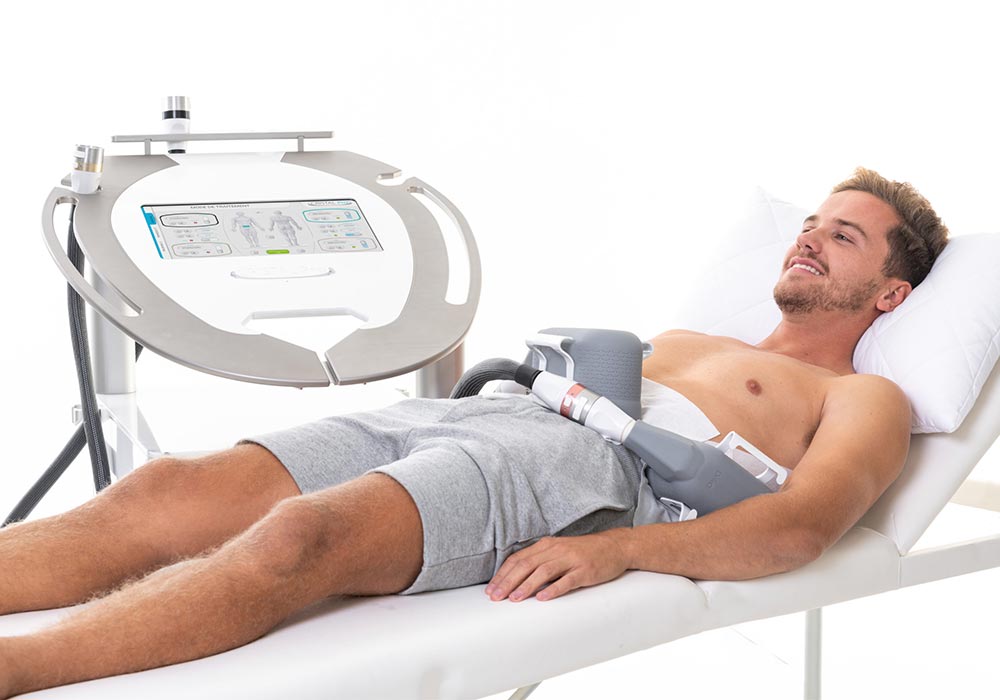 CRISTAL Pro® is the advanced version of the CRISTAL® device – including all the well-known advantages of CRISTAL® cryolipolysis. The powerful cooling system of the CRISTAL Pro® achieves temperatures of down to -12 °C on the skin and can be operated simultaneously with 4 applicators. The revolutionary 2-zone control allows, for the first time, simultaneous treatment of the body and facial area with different parameters at the same time. The integrated ultrasound system for exact measurement of subcutaneous fatty tissue brings the cryolipolysis device of the latest generation to perfection.
8 different applicators for body & face
Simultaneous use of up to 4 applicators
2-zone control
Integrated ultrasound for measurement of fatty tissue
Patented cooling system having a cooling temperature down to -12 °C
Maximum patient safety
No license fees
Cold protection cloths specifically designed for the Cristal Pro® to ensure maximum safety
Made & designed in France
Class IIa medical device (93/42 EEC)
Technology
Powerful cooling system
The CRISTAL Pro® cryolipolysis device works with a powerful allround cooling of the applicators, which allows a shorter treatment time.
Intuitive user interface
CRISTAL Pro® has been designed to meet the most recent requirements and is based on an intuitive interface and preset treatment protocols providing the ideal parameters for maximum patient satisfaction.
Integrated ultrasound technology
CRISTAL Pro® has an easy-to-use ultrasound system that enables precise measurement of fatty tissue and muscle volume before and after treatment.
Ultra safe
The CRISTAL® cryolipolysis device is equipped with the most advanced safety features to ensure maximum patient safety
No license fees
No license fees are due for the use of the CRISTAL Pro® treatment, which guarantees maximum profitability for the user and enables fair pricing for the patient.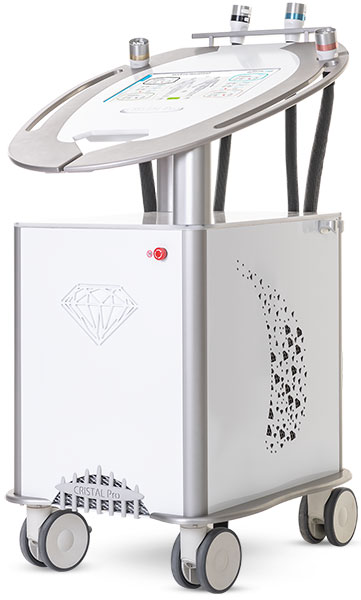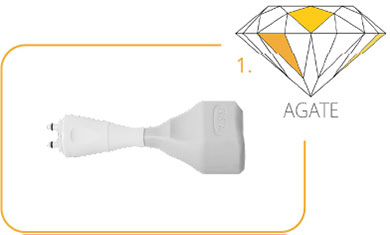 Face & body: small fat deposits
Indications: chin area
Size cooling area: 50 x 30 x 30 mm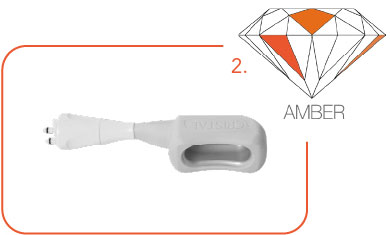 Face & body: small fat deposits
Indications: knee, breast area
Size cooling area: 75 x 35 x 35 mm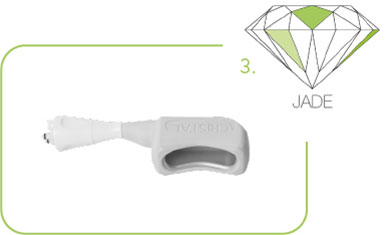 Face & body: medium fat deposits
Indications: different body zones
Size cooling area: 90 x 35 x 35 mm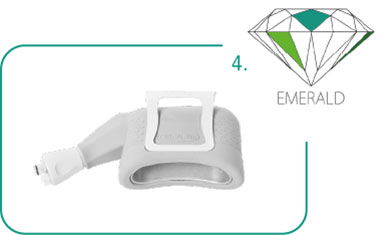 Body: smaller fat deposits
Indications: arms, back, bra area, small hips, knee
Size cooling area: 110 x 45 x 40 mm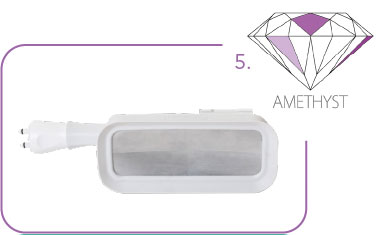 Body: special design for firmer, flat body tissue
Indications: saddlebags & thighs and hips
Size cooling area: 195 x 70 mm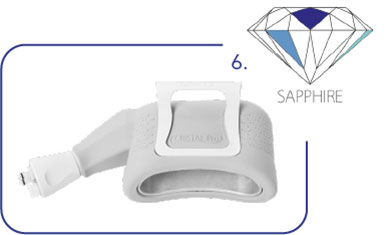 Body: versatile for all types of fat deposits
Indications: Abdominal area, hips, thighs
Size cooling area: 130 x 50 x 55 mm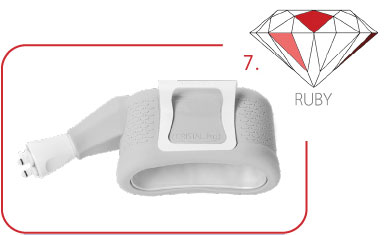 Body: large fat deposits
Indications: abdominal area
Size cooling area: 160 x 60 x 65 mm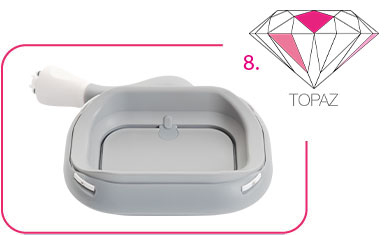 Body: larger fat deposits
Indication: inner and outer thighs (saddlebags)
Size cooling area:  170 x 120 x 45 mm
Technical specifications of CRISTAL Pro®
| | |
| --- | --- |
| Number of applicators | 8 different cryolipolysis applicators |
| Number of applicators to be simultaneously used | 4 with 2-zone control |
| Cooling system | Monoethylenglykol 35% |
| Cooling temperature | 0 °C bis –12 °C (in 1 °C intervals) |
| Power | 1200 W |
| Dimensions | 660 x 780 x 1100 mm |
| Vacuum | 0 mbar to –700 mbar (in 10 mbar intervals) |
| Weight | 100 kg |
CRISTAL Pro®: Cryolipolysis reinvented
Research studies and certificates
EC CERTIFICATE – QUALITY CONTROL SYSTEM
BSI
Directive 93/42/EEC for medical technology
CE 632901
Download certificate
REGISTRATION CERTIFICATE – QUALITY MANAGEMENT SYSTEM
BSI
ISO 13485:2016 & EN ISO 13485:2016
Download certificate
FAT REMOVAL USING A NEW CRYOLIPOLYSIS DEVICE: RETROSPECTIVE STUDY OF 418 PROCEDURES (in English)
Dr. Michael Naouri
Laser Centre – Nogent-sur-Marne
Centre Laser International de la Peau – Paris/Frankreich
Download study
Do you have any questions about CRISTAL®? Please describe your inquiry and our staff will contact you as soon as possible.