CRISTAL Skin®: skin tightening with radio frequency
CRISTAL Skin® enables the skin tightening for the body and face without surgery. The procedure is based on multipolar radio frequency, which allows warming of the deep tissue. The treatment causes existing collagen fibers to contract and stimulates the production of new collagen. In addition, CRISTAL Skin® works right down to the subcutaneous fat tissue and can therefore also be used to treat cellulite.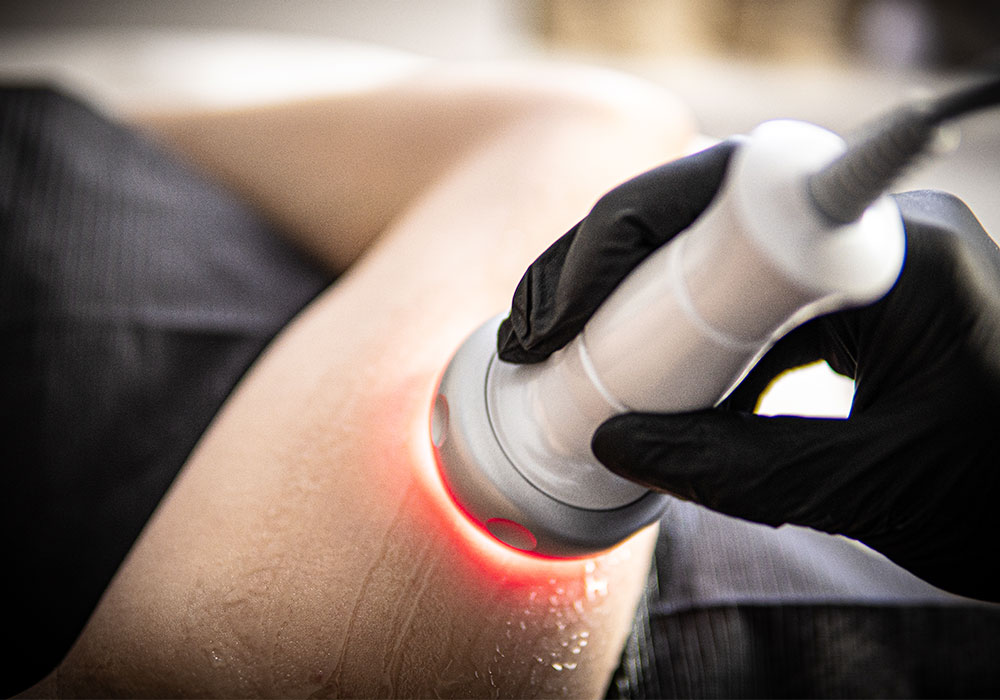 CRISTAL Skin®: Areas of application
The CRISTAL Skin® treatment is suitable for sagging tissue due to aging of the skin, environmental influences or weight fluctuations as well as for the treatment of cellulite when conventional therapy including lymphatic drainage is not possible.
Thanks to the ergonomically shaped handpieces, practically the entire body can be treated. Even the sensitive eye area or the side chest area can be rejuvenated and tightened.
The CRISTAL Skin® treatment is an ideal complement to other body contouring procedures in the CRISTAL® series such as CRISTAL® cryolipolysis or muscle building with CRISTAL Fit®.
The CRISTAL Skin® technology
The CRISTAL Skin® technology is based on the emission of electromagnetic waves with high frequencies. These waves applied to the skin cause the subcutaneous tissue to heat up to 65 ° C. This heat in the subcutis causes the existing collagen fibers to contract and new collagen to be formed, which improves the firmness and tone of the skin.
The heat generated by CRISTAL Skin® also stimulates the local microcirculation and promotes the exchange of nutrients in the skin cells as well as the destruction of certain fat cells in the treated area (which in some cases can optimize the area). The skin rejuvenating treatment takes place over a longer period of time. Approximately 3–6 sessions are required for best results.
Thanks to the 3 different applicators with 2 different frequency ranges, CRISTAL Skin® can be used in a variety of ways for the treatment of body and face.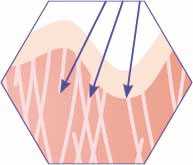 Phase 1
Radio frequency wave emission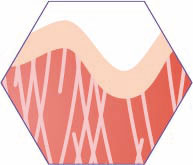 Phase 2
Heating of subcutaneous tissue / thermal activation of fibroblasts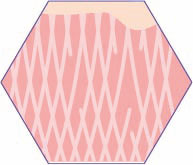 Phase 3
Contraction and tightening of existing collagen and elastin fibers & production of new fibers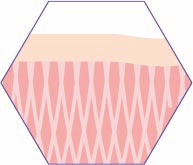 Phase 4
Skin tension restored, skin sagging reduced
CRISTAL Skin®: skin tightening without surgery
Do you have any questions about CRISTAL Skin®? Please describe your inquiry and our staff will contact you as soon as possible.