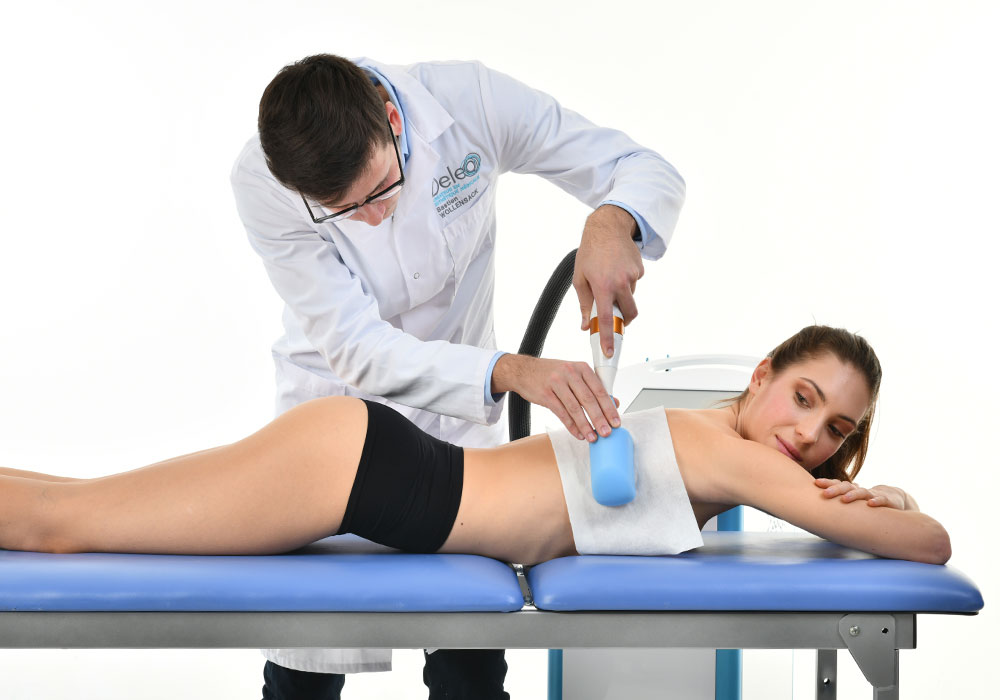 The established CRISTAL® cryolipolysis system operates with a dual cooling system: the combination of an R134a compressor cooler and a radiator cooler ensures that the selected temperature is reached quickly and guarantees stable cooling throughout the treatment. This innovative medical technology system ensures optimal results for your patients and high profitability for your practice.
7 different applicators for safe and efficient treatment
15 control & dermis pressure sensors for maximum patient safety
No running costs (such as license fees, consumables)
Constant, controlled cooling down to -9 °C
Designed & manufactured in France in accordance with highest European standards
Up to 2 years guarantee & continuous after-sales service
Medical device class IIa (93/42 EEC)
Simultaneous use of 2 applicators
Technology
Double-acting cooling system
The medical CRISTAL® cryolipolysis device works with a dual cooling circuit: The combination of an R134a gas cooler and a ventilator/radiator cooler ensures rapid cooling to the preset temperature and maintaining the temperature throughout the treatment period.
This innovation in medical technology guarantees highly satisfactory results for patients and a fast payback of the equipment investment for the practice.
Intuitive user interface
The intuitive Android-based CRISTAL® software is easy to use, and at the same time allows for individual patient settings. 24 treatment protocols are preset in the cryolipolysis device, another 2,000 can be stored
Ultra safe
The CRISTAL® cryolipolysis device is equipped with the most advanced safety features to ensure maximum patient safety:
Class IIa medical device (93/42 EEC)
15 sensors for monitoring the parameters
Automatic and manually triggered stop of the device in case of emergency
No license fees
To ensure maximum profitability for the user, there are no license fees per treatment and no other costs.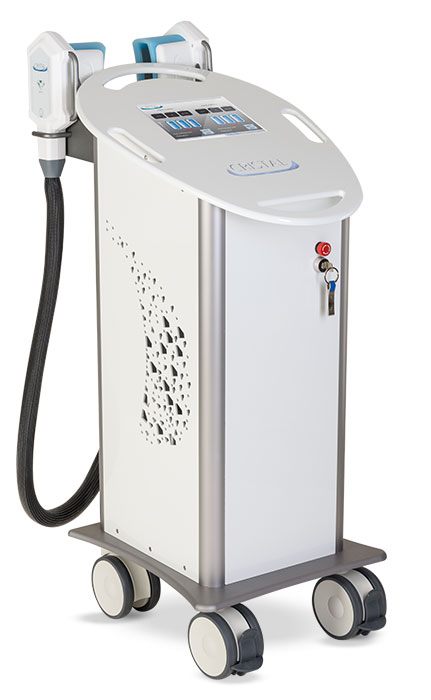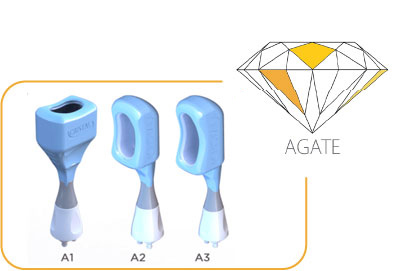 The Agate applicator, patented in 2016, is perfect for double chin removal. Thanks to the set of three different sizes, it fits perfectly to any morphology, and can also be ideally used on the arms, knees, the bra crease and other smaller fatty areas.
A1 – 45 x 25 x 32,5 mm – 440 g
A2 – 70 x 30 x 32,5 mm – 555 g
A3 – 90 x 30 x 45 mm – 760 g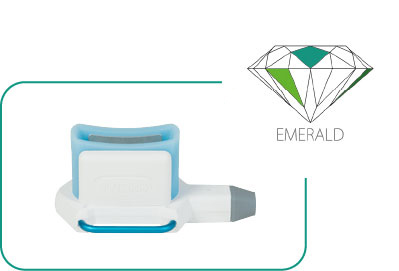 The Emerald Applicator is the ideal size to treat smaller fat rolls, e. g. under the arms and behind the knees. It is available with straight or curved edges.
130 x 38 x 72 mm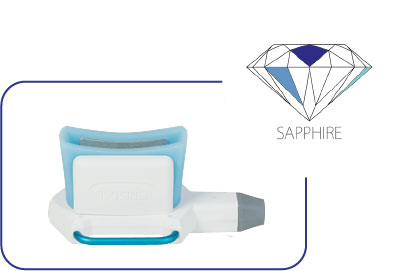 The Sapphire is the most versatile and fits virtually any area of the body, including the abdomen, arm creases, bra line and hips.
155 x 35 x 72 mm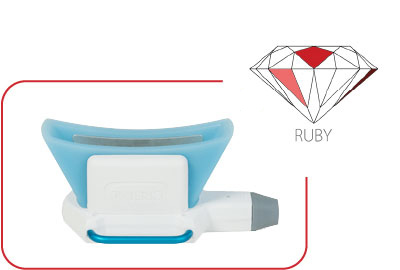 The Ruby applicator is ideal for large fat folds and is particularly suitable for use in the abdominal area.
200 x 38 x 74 mm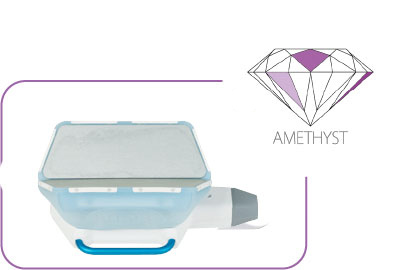 The Amethyst Applicator was developed especially for flat body zones, such as the inner and outer thighs ("saddle bags"). It is completely shapeable and very ergonomic. The Amethyst was invented by Deleo and patented in 2015.
209 x 110 x 51 mm
Number of applicators
7 different cryolipolysis applicators
Number of applicators to be simultaneously used
2 with 2-zone control
Cooling system
Dual cooling unit based on R134a coolant & radiator/ventilator system
Cooling temperature
0°C/–9°C on the skin
Power
Input power AC 200–220 V | 15A | 50/60 Hz


Output power 1200 W

Dimensions
1.000 x 500 x 400 mm
Vacuum
0–68 kPa
4 adjustable vacuum levels
Operating system
Android v 4.0.4
Memory
24 preset protocols
Memory for > 2000 data sets
Interface
USB
Weight
53 kg
Research studies and certificates
EC CERTIFICAT – QUALITY CONTROL SYSTEM
BSI
Directive 93/42/EEC for medical technology
CE 632901
Download certificate
REGISTRATION CERTIFICATE – QUALITY MANAGEMENT SYSTEM
BSI
ISO 13485:2016 & EN ISO 13485:2016
Download certificate
FAT REMOVAL USING A NEW CRYOLIPOLYSIS DEVICE: RETROSPECTIVE STUDY OF 418 PROCEDURES (in English)
Dr. Michael Naouri
Laser Centre – Nogent-sur-Marne
Centre Laser International de la Peau – Paris/France
Download study
Do you have any questions about CRISTAL®? Please describe your inquiry and our staff will contact you as soon as possible.